while mcon and bakuc are over, i have started working on four new figures. initially, i would like to finish the ikkitohsen figures, but decided to put on hold first coz i need to finish these for my friends first.:-)
this misato is a recast from pvc. the parts break down is good, but there're gap in between the join. the base is a nightmare too coz it warps. think i have to use heat to mold it back to original position. i started on the hair as i need it before i can proceed with the rest of the parts.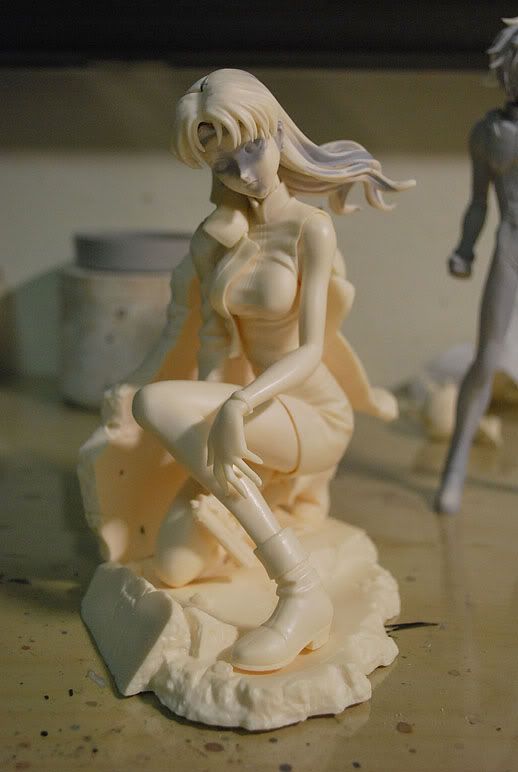 hikaris' parts join quite well except one of the leg that need putty to fill up the gap. in this image, i have already patch up the gap.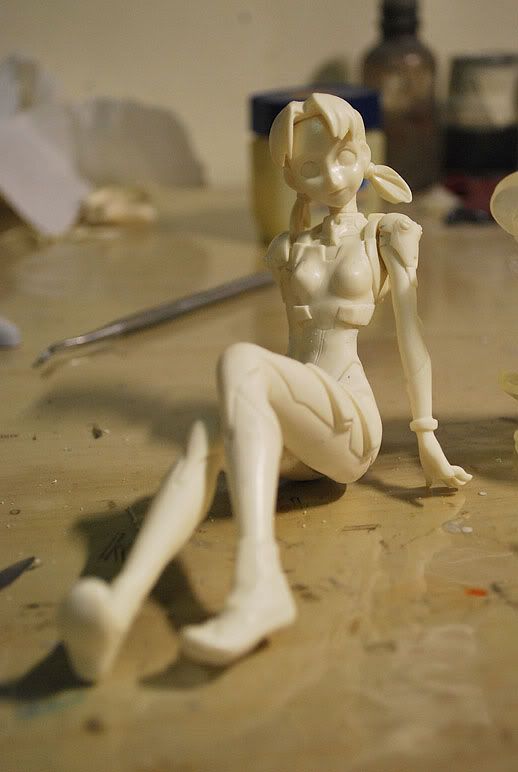 beldandy is never an easy figure to work with. even a sd version gives me lot of troubleshoot.i manage to pin them together, but only part by part. i need to work on the hair first as it's the main troublesome area.:-(
this is an original resin figure of setsuna. the parts is rather clean except the seamline. the arms are the only area that does not join well, but can be fixed easily. a simple and nice pose.;-)