while finishing the current figures, i have started the next bacth of figures.:-P
this is a diorama set of motoko. i do like the feel of the setting, resting after a battle. the pinning is quite straight forwards, except the hair which is broken down into 3 portions, have to remedy that once the figure is painted.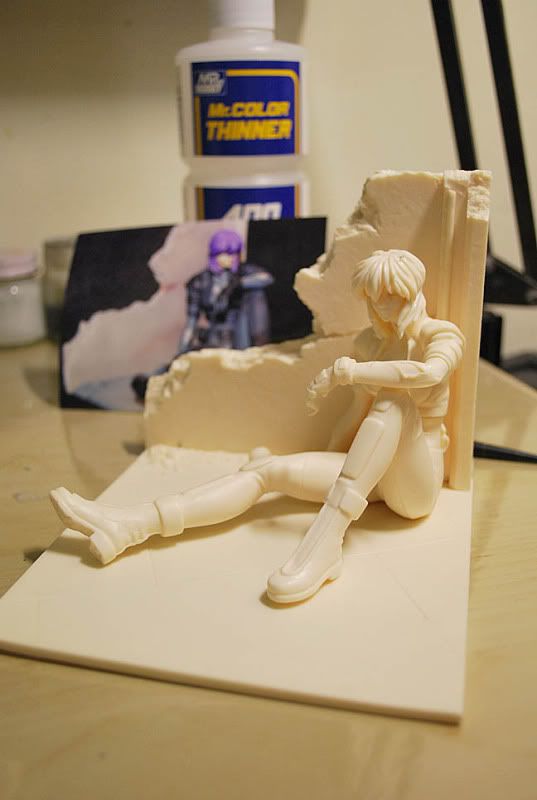 rider is rather a difficult figure for me due to the hair. after joining the hair together, the next problem surface. all the hair doesn't touch the ground. a lot of heating need to be done here.
the sd beldandy who i have stopped during my last two batches. i've decided to continue working on her. she looks rather simple, but when the figure is fixed, she doesn't seem to sit on the broom properly. well, i required the heat energy to solve that problem.:-D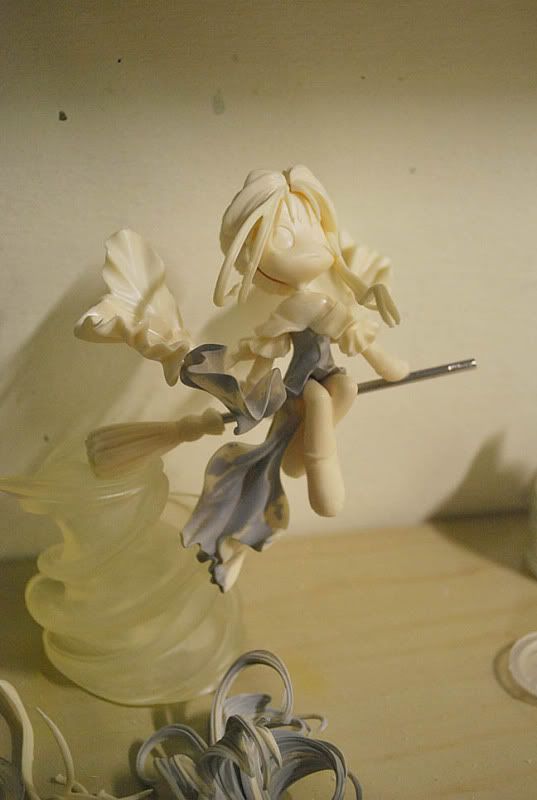 another beldandy that i have stopped almost a few years coz there're the missing hairs. the base is customed make instead of the given one. nothing much to say about her, just have to complete this figure.